A Smart Choice for Natural Stone Flooring
Whether its in your home, or your outdoor entertaining area, natural stone is a wonderful choice for flooring. Natural stone is durable, beautiful, adds value and luxury to your home. One of the most popular flooring choices for both interior and exterior spaces is granite. While you're probably most familiar with it's use as a counter top or backsplash material, granite floor is an attractive, durable flooring option.
Let's explore granite as a flooring material. From how it's formed, to some of the most common choices for exterior granite flooring.
First…What Exactly is Granite?
Granite is an igneous rock composed of mostly quartz and feldspar and formed deep in the earth over millions of years under intense heat and pressure. It can also contain minor amounts of mica, amphiboles and other minerals. The unique mineral composition is what gives granite it's color and pattern. It comes in a variety of colors including pink, red, gray or white with various minerals producing unique patterns within the stone.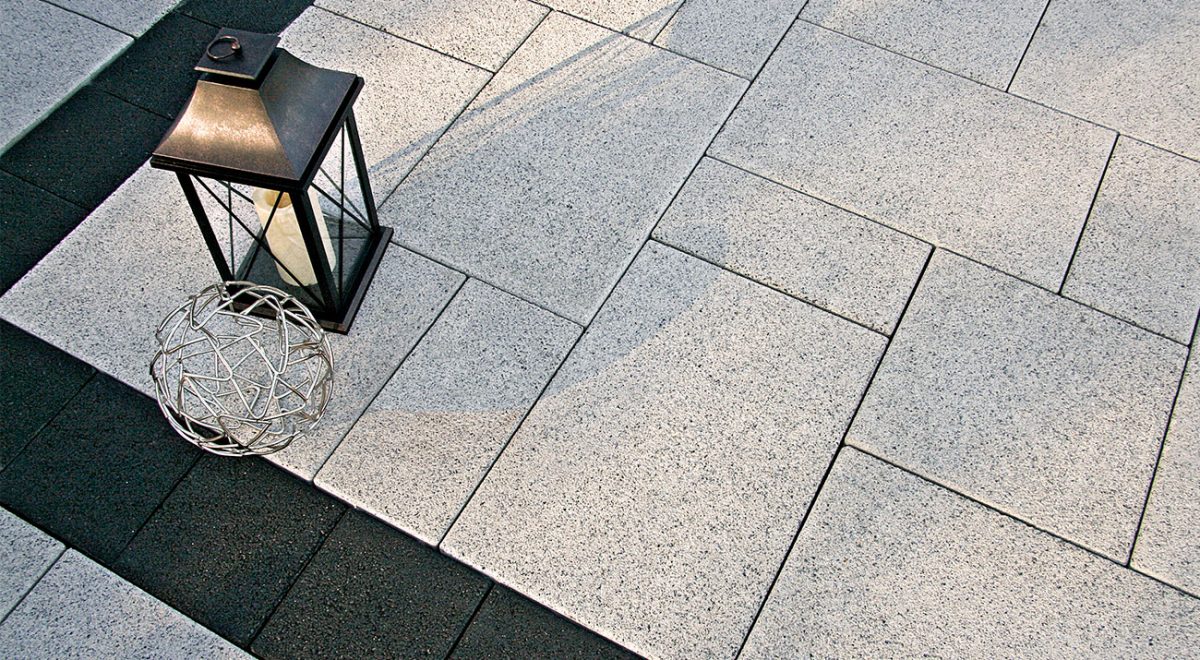 The Benefits of Exterior Granite Flooring
Granite pavers are extremely durable, which make it perfect for even the most traveled areas. They are a practical flooring choice that is available in a huge range of colors, textures and sizes that are perfect for indoor and outdoor uses, both in residential and commercial projects.
It has several flooring uses around the home and comes in a wide variety of sizes and can even be custom cut for specialty design projects. Whether its split finish granite cobblestones, or 12×24" honed Blue Mist pavers, or Caledonia granite, it offers a dramatic and attractive addition to any space inside or outside your home.
It provides an elegant and sophisticated look that is at home in any style from the traditional look of Sandy Point granite to the contemporary feel of Blue Mist Prime. Because it is a natural product, each piece is unique making for interesting patterns and exciting design possibilities. It is available in a number of different finishes from highly polished gloss to more matte, muted or natural textures.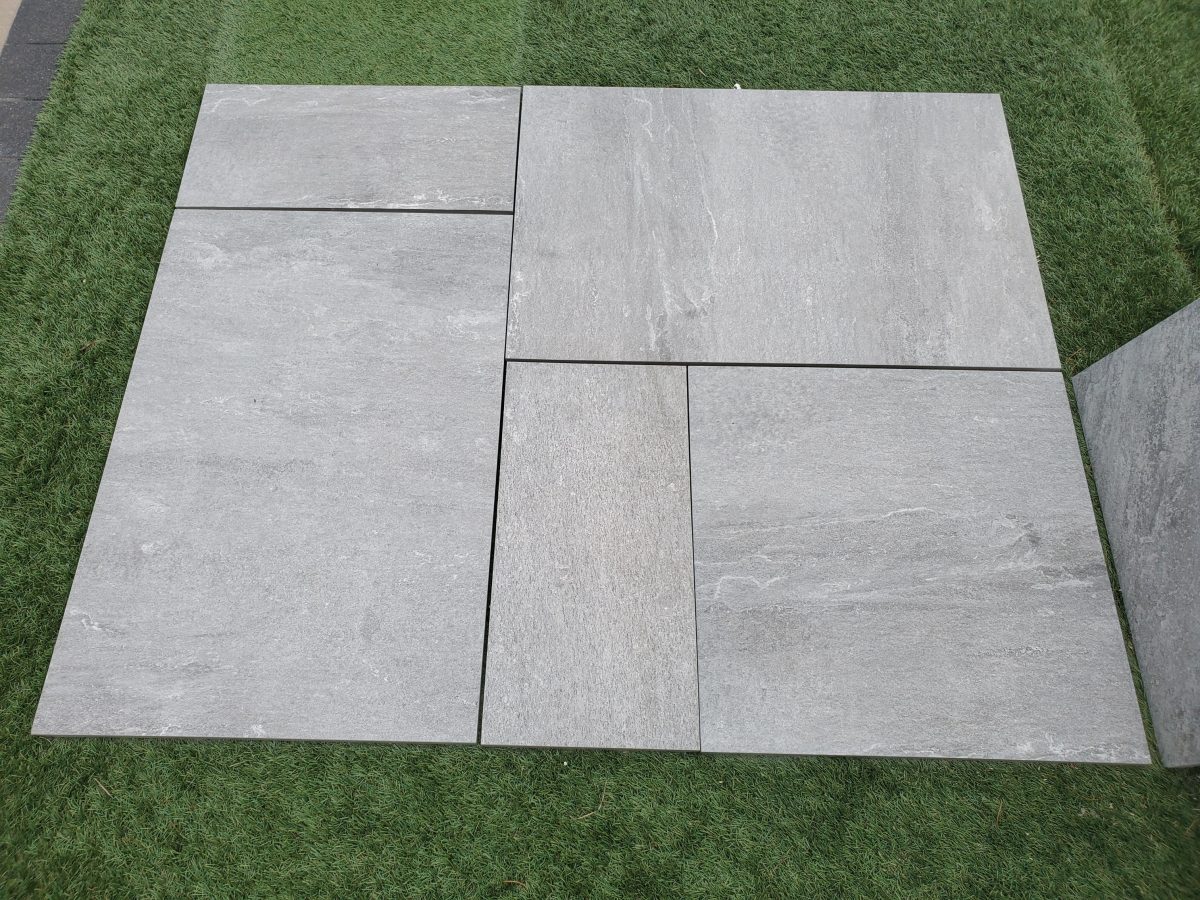 Granite Offers Exceptional Durability
One of it's greatest qualities is its durability. In fact, of all the natural stone flooring products available, it is the hardest and most durable. It is a perfect choice for outdoor use. It will not fade in sunlight and when properly installed can withstand the extreme year-round weather conditions of New England with no adverse effects. In fact, if properly installed and with minimal maintenance, outdoor granite flooring will last a lifetime.
Popular Species for Exterior Flooring
Outdoor granite flooring comes in a variety of attractive species. At Old Station Outdoor & Landscape Design we carry a selection of the most popular outdoor flooring products including:
Blue Mist Prime Granite – A beautifully patterned species with wisps of white set against a dark background.
Caledonia Granite – Classed as a brown granite, it features a distinctive pattern of large dark crystals. It provides a formal appearance that is perfect in traditional designs, it's look are complemented by its extreme durability.
Imported Salt & Pepper Gray Granite – This species offers an economical price and an elegant look.
Other types we carry include: Umbria Brown Granite, Stanstead Granite, Sandy Point Granite, and Phoenician Granite.
In addition go flooring, it can also be used in other applications like: counter-tops, veneers, threads & steps, caps, mail box and lamp posts and also pool coping.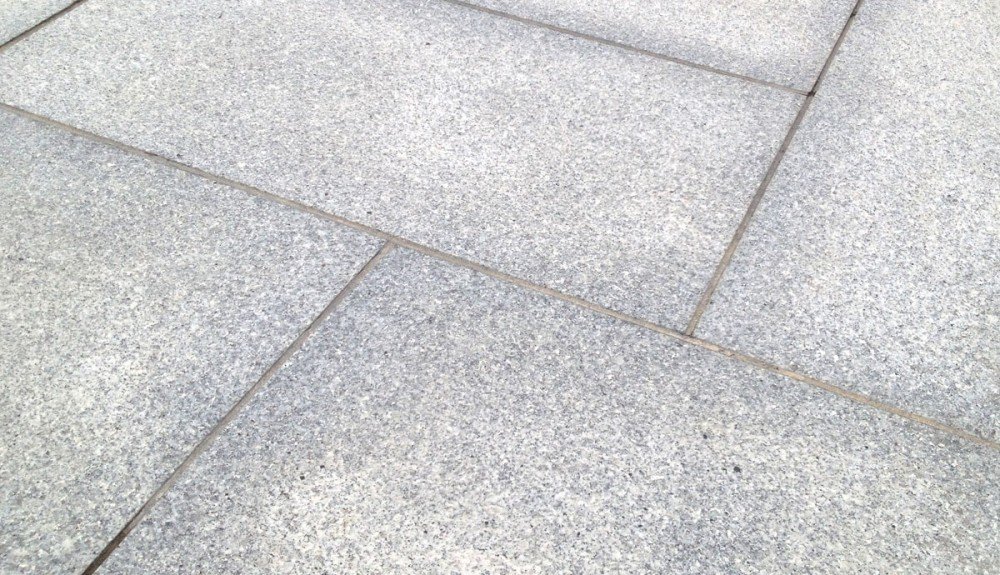 At Old Station Supply we offer you the convenience of natural stone custom fabrication to your precise & specific needs. We can customize cuts, edges and finish treatments on granite or other natural stone.
These are just a few of the most popular choices in exterior natural stone flooring. If you are looking for a natural material that is beautiful, durable, and affordable, granite is the perfect choice for your outdoor space, from patio decking to poolside, there is a natural stone product available that's perfect for your home!