Description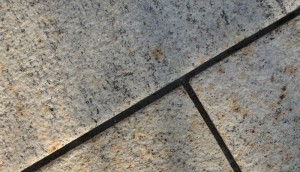 Sandy Point Granite is a decorative dense yellow granite with irregular streaks of brown and flecks of black. The surface is sand-blasted for a uniform texture. It is relatively cool to the feet and makes an excellent pool-side deck & coping.
Sandy Point Granite is imported from a select quarry in mainland China. Each piece is hand-selected, cut and each piece must meet our standard for color range, surface texture and quality.
Sandy Point Granite is stocked in standard patterned flagging or pavers, treads, steps and cutting-stock for custom fabrication.
2" Treads & Widestock
1 ¼" Patterned Flagging
6" Rockfaced Steps
3" Rockfaced Pier Caps
Slab Cutting Stock
Sandy Point Granite is also called as Cedar Lake granite, Wheat Chaffe Granite, Niagara Blond Granite and Aurelia Granite.