Description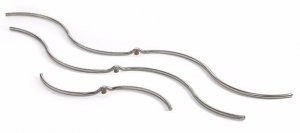 The match lit gas fire pit insert kit includes everything you need to put together a match lit fire pit. Includes burner, manual valve, Flex Line and fittings.
LP Applications: We offer a specific gas fire pit kit designed for LP applications. The LP kit also includes a properly sized air mixer. Please follow instructions during installation – Media type and the amount is critical for safe operation.
The burner uses HPC's raised hub design to shed water and is low profile requiring less media.
Stainless Steel Gas Fire Pit Kits – S-Fire Burner (#304 SS)
FPS/SFIRE30 KIT

30X8″ S-Fire Burner with a 1/2″ Raised Hub and Valve burning at 65K BTU

FPS/SFIRE36 KIT

36X8″ S-Fire Burner with a 1/2″ Raised Hub and Valve burning at 85K BTU

FPS/SFIRE48 KIT

48X10″ S-Fire Burner with a 1/2″ Raised Hub and Valve burning at 110K BTU

FPS/SFIRE60 KIT

60X10″ S-Fire Burner with a 1/2″ Raised Hub and Valve burning at 150K BTU

FPS/SFIRE72 KIT

72X10″ S-Fire Burner with a 1/2″ Raised Hub and Valve burning at 150K BTU
Stainless Steel Gas Fire Pit Kits – S-Fire Burner LP (#304 SS)
FPS/SFIRE30LP KIT

30X8″ S-Fire Burner with a 1/2″ Raised Hub and Valve burning at 65K BTU

FPS/SFIRE36LP KIT

36X8″ S-Fire Burner with a 1/2″ Raised Hub and Valve burning at 85K BTU

FPS/SFIRE48LP KIT

48X10″ S-Fire Burner with a 1/2″ Raised Hub and Valve burning at 110K BTU

FPS/SFIRE60LP KIT

60X10″ S-Fire Burner with a 1/2″ Raised Hub and Valve burning at 150K BTU

FPS/SFIRE72LP KIT

72X10″ S-Fire Burner with a 1/2″ Raised Hub and Valve burning at 150K BTU