Description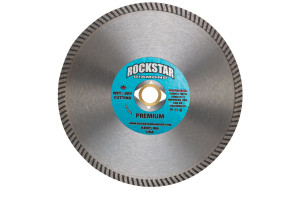 Available in 4″, 7″,  & 14″
This is our most popular turbo. The Rockstar premium turbo
blade is great on all stones, from the hardest granite to softer
stones such as sandstone. These blades also perform extremely
well on engineered stones such as Silestone™ and Ceasarstone ™.
Smaller blades (4 1/2", 5" and 6") come with flush mount holes for
quad adaptors.