Description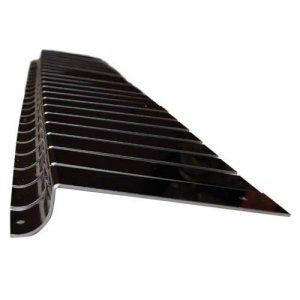 Fire pit installation can be made easier with our installation collar, of an appropriate size, mortared in just below the top course of the enclosure. Makes pan and valve box easy to access. The ID and OD of the fire pit installation collars differ by 6" to allow a small space between the side of the pan and the collar as well as 1" or more of the collar to project into the body of the enclosure and mortared in if desired. The collar should be installed into the enclosure while it is being built. Collar should be ~ 4" below the top of the enclosure.
Flexible install collar – Includes 2 per carton
The flexible install collar merges the gap between the fire pit structure and the insert pan for easy installation and auto centering featured with a curved lip. This flexible install collar allows for an easy 3 step installation saving you time with our one size fits all product. The collar can be formed to fit any shaped fire pit.
IC44SS-FF
44×6.2" with 2 per carton, this flexable install collar can be used with any size or shape fire pit.