Description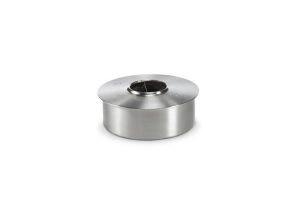 What is Bioethanol?
Bioethanol is a clean green renewable energy source made by fermenting the sugar and starch components of plant by-products such as sugarcane and grain. Today, bioethanol has many uses: It's blended with gasoline to make a truly sustainable transport fuel, it's used in the cosmetic and other manufacturing processes, and it also creates a clean burning, beautiful flame in our burners.
Bioethanol Burners by

EcoSmart

:
EcoSmart Bioethanol burners offer an efficient, clean-burning flame that does not require a flue, chimney or restrictive cables or gas connections–this means they can be installed just about anywhere!
Additional Highlights Include:
Our burners are built to last a lifetime out of the highest grade of stainless steel (304 grade).
Burners are designed and tested to work at all times with the flame burning only from the dedicated burning zone.
Built in regulatory system that allows you to control running costs.
Integrated baffles on the XL 700/900 series reduce the impact of wind on fuel.
Heat generation on the smallest size burner (AB3) generates as much heat as operating 2 1/2 electric heaters.
Maintenance allows for burners to be washed in hot water or even the dishwasher. Cleaning is quick and easy!
Our burners are the products of choice of many world-renowned architects and designers
Included Accessories: 5 Liter Jerry Can, Lighter and Lighting Rod, Operation Manual
AB Series
AB3 Dimensions: H 6.2 x 14.2          AB8 Dimensions: H 6.2 x 14.2

Circular Bioethanol burners–perfect for inserting into a custom boulder.
XL Series
Rectangular Bioethanol burners take a stone wall to a whole new level!
XL700 Dimensions: H 4.9 x W 27.6 x D 7.7       XL900 Dimensions: H 4.9 x W 35.4 x D 7.7
Rectangular Bioethanol burners make the perfect fire feature when inserted into a fabricated piece of curbing.
Using the right fuel: 
e-NRG bioethanol is the ONLY fuel suitable for use in your EcoSmart fire. e-NRG provides a vibrant dancing flame made from renewable resources that is clean burning and does not produce any harmful emissions.