Stone Veneers and Masonry Products are available from Old Station Landscape & Masonry Supply for all your building needs. We are an authorized distributor for Stoneyard, Delgado Stone, Eldorado Stone, and StoneCraft.
We have most products in stock. We also have all products on display to help you decide on the best materials for your next project. We offer a wide range of stones veneers including: Real Stone and Thin and Natural Stone in various sizes.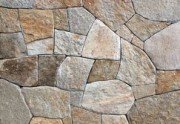 We also offer one of the largest ranges of Stone Veneers that includes but not limited to: Boston Blend Ledgestone, Boston Blend Ashlar, Boston Blend Square & Recs, Boston Blend Mosaic, Boston Blend Round, Colonial Tan Ledgestone, Colonial Tan Ashlar, Colonial Tan Square & Recs, Colonial Tan Mosaic, Colonial Tan Round, Greenwich Gray Ledgestone, Greenwich Gray Ashlar, Greenwich Gray Square & Recs, Greenwich Gray Mosaic, Newport Mist Ledgestone, Newport Mist Ashlar, Newport Mist Square & Recs, Newport Mist Mosaic, Vineyard Granite Ledgestone, Vineyard Granite Ashlar, Vineyard Granite Square & Recs, and Vineyard Granite Mosaic, American Mist, Bergen Blend, Chestnut Ridge, Colonial Grey, Colonial Wall, Connecticut Blend, Deerfield, Dusty Rose, Fieldstone Dark, Greenwich Blue, Harbor Mist, Liberty Hill, Litchfield Mountain, Montauk Blend, Newport Rounds, New York Blend, Nutmeg Ridge, Oak Ridge, Old Greenwich, Old New England Rounds, Old New England Wall, Split Fieldstone, Spruce Mountain, Westchester Blend, and many more.
Old Station Landscape & Masonry Supply also carries Durock Cement Boards, Laticrete Hi-bond Stone Veneer Mortar and Pointing mortar, Ardex X77, Cement Blocks CMU'S, Portland Cement, Mortar Mix, Wire Lath and more.
We provide Stone Veneers to other fine communities: Stone Veneers Cape Cod MA, Stone Veneers Massachusetts, Stone Veneers MA, Stone Veneers Rhode Island, Stone Veneers Providence RI, Stone Veneers Southeastern MA.
Natural Thin Veneer is an economical option for building and wall facing. Cut from quarried stone to an average thickness range of ¾" to 1-1/2", thin veneer doesn't require the footing or veneer shelf that is required for full size masonry unit or full bed stone. Natural Thin Veneer is a genuine New England stone, harvested from mountains, fields, woodlands, and quarries. Natural Thin Veneer offers a wide variety of unique looks and characteristics, ranging from rustic to refined. Natural Thin Veneer is available in Mosaic, Ledge, Square & Rectangular, Ashlar, Strips and Rounds. Outside corners are available for each style.
We also carry a wide range of other materials including:  Bluestone, Slate, Decorative Rock and Stone, Granite, Imported Brownstone, Krishna Sandstone, Limestone, Paving Stones and Flagging, Quartzite, Stone Accessories, Stone Veneers, Travertine, Porcelain Tiles and Wallstone.
About Old Station Outdoor & Landscape Supply
Old Station Outdoor & Landscape Supply is a full service provider of: landscape, hardscape, masonry supplies, lawn and garden products, tools, fireplaces and stoves, natural stone and veneers, concrete pavers, stairways, fences, posts, ice melt supply, and much more!  We are conveniently located just off of I-495 on Route 123 in Norton, MA (02766). Visit us or give us a call at (508) 622-1698.
We also speak Portuguese and Spanish for your convenience.