Description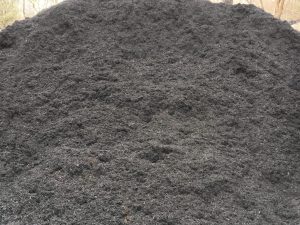 A color enhanced softwood bark mulch that is aged to maintain its rich black color throughout the season.
High Quality – Our bark mulches are made from Virgin materials – direct from mills in Maine and Canada and contain no waste debris materials.
Consistency –Even as our raw bark material varies through the year, we work hard at managing our blends to maintain a consistent color and texture throughout the season.
Continuous Grind – Our supplier has exclusive continuous grind process with multiple screening produces a product that is better then a triple grind.
Accurate Yardage – We use a combination of industry accepted measurement protocols to ensure you get what you pay for.
Service – Our Professional, friendly staff is committed to providing the level of service you deserve.
Delivery – Please call to check on our affordable delivery prices.