Bull Bison Premium Charcoal Cart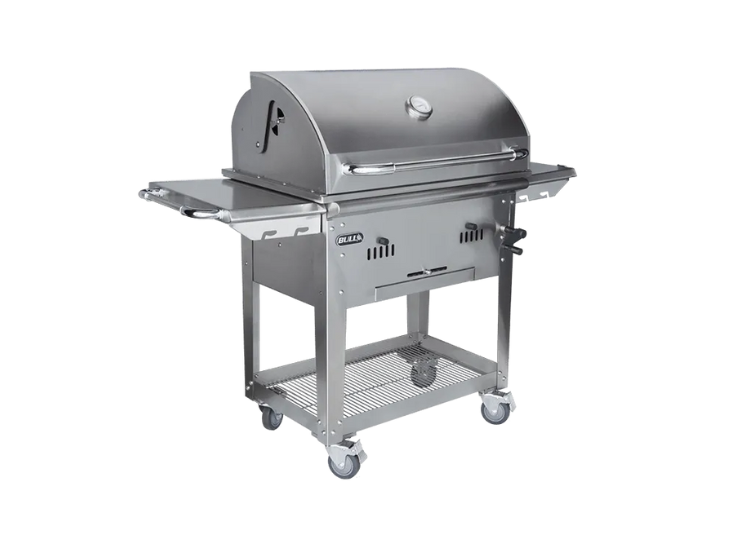 The Bison Charcoal Grill cart has undergone significant improvements to enhance its performance.
Description
The newly added vent system and gasket features provide better temperature control, allowing you to regulate the oxygen flow into the firebox with precision. As a result, you now have the flexibility to set up the Bull Bison for slow and low BBQ cooking, or you can turn up the heat to achieve that mouthwatering steakhouse-quality sear on your steaks and chops. Enjoy a more versatile and enjoyable grilling experience with the re-engineered Bison Charcoal Grill cart.
Colors
-Standard
Grill Head Comparison Sheet
Request more information
Please use the following form to request more information or pricing for this product. If you need an estimate on your entire project, please use our project estimate form.