Ice Melt products are available from Old Station Landscape & Masonry Supply to meet your most demanding requirements. For professional contractors to homeowners, we are a distributor of the widest selection of products to assist you with ice melting and Snow removal. We carry the top brands including: MAG Pellets, MAG Flakes, NedMag, Peladow, DowFlake Xtra, Blizzard Wizard, Diamond Crystal, Safe-T-Salt, Halite, Mr. Magic, Ice B'Gone, Vaporizer, Road Runner, Safe Step, Quickrete, TruMelt and many more. If you need plain rock salt or the latest in calcium chloride pellets and flakes, magnesium chloride pellets and flakes, sodium chloride flakes, pellets or crystals. We also carry, liquid calcium chloride, bulk salt, rock salt, sand & salt, magic salt or treated salt.
We have everything in stock ready for you to make quick work of your ice removal project.

We also have a broad selection of racks, shovels, roof rakes, pushers, scrapers and gloves to help you with you snow and ice removal projects The experienced staff at Old Station Landscape & Masonry Supply is ready to assist you with answers to your most challenging questions. We carry a full inventory including loam, mulch, sand, natural stones, bricks, blocks, pavers, veneers, fireplaces, stoves, fences, ice melt, cement, mortar, tools and more.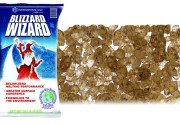 We provide and deliver our products in these and other areas of Southeastern Massachusetts and Northern Rhode Island:
Ice Melt Boston MA, Ice Melt Providence RI, Ice Melt Worcester MA, Ice Melt Taunton MA, Ice Melt Attleboro MA, Ice Melt Brockton MA.
We partner with the best brands & manufacturers to offer only quality products and to provide our customers with competitive wholesale pricing, as well as special pricing for truckloads, large quantity purchases or bags. We own our trucks to make sure you can rely on our affordable deliveries to the exact location you want.
Old Station Landscape & Masonry Supply is conveniently located just off of I-495 on Route 123 in Norton, MA (02766). You can contact us at 508-622-1698
Our Services: Our landscape design professionals are ready to assist you on every step of your outdoor improvement project, using 3D tool to show you want your project will look like when completed. We also offer consulting services to contractors and homeowners, introducing you to what's new in the industry and answering questions specific to your project or property. Do you have questions? Then you should try our FAQ page on our website. If you don't see the answer you are looking for, stop by and we will be happy to help you.
Here's a list of our products by chemical name and brand name:
Chemical Names
Calcium Magnesium Acetate
Ethylene glycol
Halite
Magnesium Chloride
Potassium Acetate
Potassium Chloride
Propylene glycol
Rock Salt
Salt
Sodium Acetate
Sodium Chloride
Sodium Formate
Sodium sulphate
Treated salt
Urea
Brand Names
Arctic Thaw®
Caliber®
Calso98®
Dowflake®
Dyn-o-melt®
Green Melt®
Ice Ban®
IceBan Magic®
Jiffy Melt®
Liquidow®
Liquidow Armor®
MAG®
Magic Salt®
Magnamelt®
Meltdown®
NedMag®
Peladow®
Winter Melt®
Common Names
Halite
Safe-T-Salt
Salt
Treated Salt
Rock Salt
Highway Salt
Road Salt
Brewers Condensed Solubles
We can also speak Portuguese and Spanish for your convenience.
Ice Melt Products Available from Old Station Landscape & Masonry Supply
"We now carry wood pellets and firewood".
Call us and ask about our delivery prices for less than one pallet, for your convenience old station supply now deliver ice melt and wood pellets in small quantities so you don't have to leave the comfort of your home.