Wood Pellets, Firewood, Fireplaces and other products are all available from Old Station Landscape & Masonry Supply in Norton, MA. Firewood available by cord on pallets and wood pellets provided in 40 lb. bags.
Stop by and visit our store to see our selection of products. We offer a wide selection of fireplaces and fire pits for wood, wood pellets and gas. Enjoy a classically styled wood fireplace in small, medium or large sizes that will heat your favorite living spaces with renewable, clean burning and efficient heat. Save money on your heating bill…and get back to basics with a beautiful wood stove. There is nothing like a wood fire.
D
ress up your old drafty fireplace with a fireplace insert. With a Gas Fireplace Insert, you can turn down your furnace and save on heating bills. Now you can take pleasure with a consistently, controllable heat even during power outages. Add value and efficiency to your home now with a new fireplace insert. At Old Station Landscape & Masonry Supply we also offer and HPC Hearth Products like fire bowls, fire pans, fire rings, burners, torch kits, logs, log grates, fire pit covers, lava rock, ceramic river rocks, fire glass and FireRock Outdoor Fireplaces, pizza oven, wood box, outdoor cabinets for grills and accessories and also barbeque surround kits.
We provide Fireplaces, wood pellets and Firewood to these and other fine communities: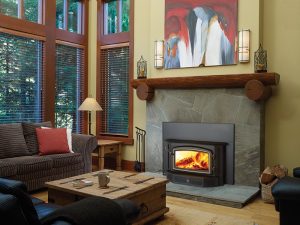 Wood Pellets Easton MA
Wood Pellets Foxboro MA
Wood Pellets Mansfield MA
Wood Pellets Norton MA
Wood Pellets Attleboro MA
Wood Pellets Taunton MA
For all your needs from fireplaces and inserts, accessories, wood pellets delivered, you can rely on Old Station Landscape & Masonry Supply to be your number one source for the finest products, parts and service. Old Station Landscape & Masonry Supply is conveniently located just off of I-495 on Route 123 in Norton, MA (02766).
You can contact us at 508-622-1698
About Old Station Outdoor & Landscape Supply:
Old Station Outdoor & Landscape Supply is a full service provider of: landscape, hardscape, masonry supplies, lawn and garden products, tools, natural stone and veneers, concrete pavers, stairways, fences, granite posts, wood pellets, Firewood, ice melting supply and much more!
Call us and ask about our delivery prices for less than one pallet, for your convenience old station supply now deliver ice melt and wood pellets in small quantities so you don't have to leave the comfort of your home.
We can also speak Portuguese and Spanish for your convenience.
Wood Pellets, Firewood, Fireplaces Old Station Landscape & Masonry Supply