Description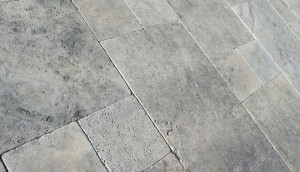 Travertine colors are warm earthy tones. From the softest ivories to the palest creams and rich shades of golden honey and silvery greens to deep mocha browns.
Travertine never appears as one solid color. The color tones vary and veins or bands of contrasting color run throughout the stone. No two stones or tiles are alike.
Travertine in full sun, remains cooler than many other stone types. The stone's natural beauty coupled with its ability to remain cool makes this stone a preferred choice for pool deck and recreational "bare foot" area applications.
Travertine is generally available in "French or Roman pattern". The pattern is a mix of sizes to create a randomized appearance.