Description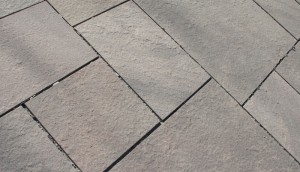 2" Treads, Sills & Widestock
1 ¼" Patterned Flagging
6" Rockfaced Steps
3" Rockfaced Pier Caps
Slab Cutting Stock
Brownstone, a type of sandstone, is a sedimentary rock composed mainly of sand-sized minerals or rock grains. Most sandstone is composed of quartz and/or feldspar. Like sand, sandstone may be any color, but the most common colors are tan, brown, yellow, red, gray and white.
Sandstone is one of the three most popular architectural building stones in addition to granite and limestone.
Desert Tan brownstone has a warm brown coloring with some layering of grain. Its earthy tones makes it a popular choice for a more distinctive look in architectural landscaping.
Desert Tan brownstone is available as flagging, treads, steps and as slab material for custom fabrication.