Bull Lonestar Cart – 4 Burner Stainless Steel Gas Barbecue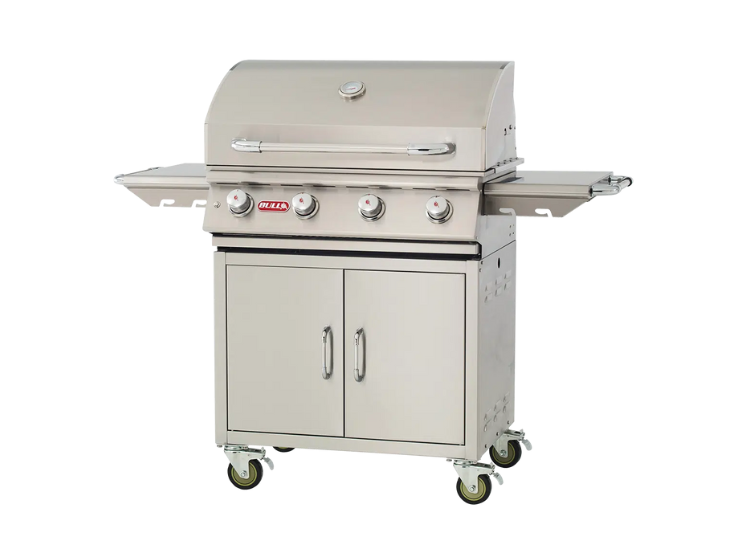 The Lonestar Select cart features a 4-Burner stainless steel gas barbecue, offering a reliable and versatile grilling solution.
Description
It comes with additional storage space, perfect for housing a propane tank or various grilling accessories, keeping everything organized and within reach. The grill is complemented by generous food preparation areas on either side, providing ample room to prepare and serve your favorite dishes with ease. With the Lonestar Select cart, you can enjoy a seamless and enjoyable grilling experience while delighting in your culinary creations.
Colors
-Standard
Grill Head Comparison Sheet
| Gas | Liquid Propane, Natural Gas |
| --- | --- |
Request more information
Please use the following form to request more information or pricing for this product. If you need an estimate on your entire project, please use our project estimate form.