Description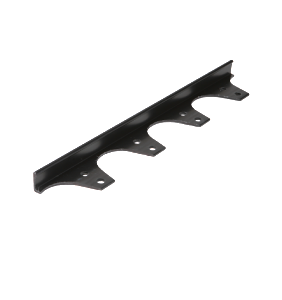 Excellent choice to help define alleys, driveways or sidewalks
It is easy to use and quick to install
DESCRIPTION
Gator Edge Mini is made with 100 % Polyethylene. This will give it greater strength as well as provide good flexibility for pavers, natural stone and all types of slabs. It is easy to use and quick to install. Gator Edge Mini model for applications of 1" that can be used for natural stone, concrete and clay pavers and all type of slabs in walkways, patios, paths etc.
FEATURES
Will not corrode.
Easy-to-use.
Available in MINI 1" edges.
Xtra versatile.
Xtra robust system.
Xtra support strength.
Use with Gator Nails and Gator Screws.
COVERAGE
PRODUCTS
RETAIL SIZE
UNITS PER PALLET
Gator Edge Mini
1 piece : 8 linear feet
1 pack = 64 linear feet
1 bundle = 24 pieces = 192 linear feet
16 bundles = 3072 linear feet
APPLICATION & INSTRUCTIONS
INSTRUCTIONS
It can be installed either before or after the paver installation.
Use one 10" nail every foot for great support strength.
Use nails at every junction, this will ensure continuous lateral support.