Description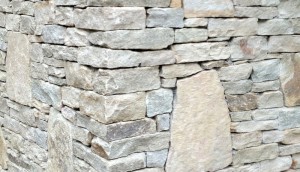 Olde Sturbridge Stone is a New England quarried stone yet it offers the look and feel of New England Fieldstone. This tone will usually have a medium to coarse grained texture and can be gray to tan in color.
Olde Sturbridge Stone is best used for projects such as stone walls, stepping material, fireplaces, patio floors, walkways, retaining walls and more.
Olde Sturbridge Stone offers the stability of color and ease of use. Flat in nature, this product makes do-ityourself installation easy.
Olde Sturbridge Stone is available as flagging, thin wallstone, veneer and irregular steps.